* BEST DAMN CAULI MASH *
1 medium head cauliflower (about 1½ pounds), cut into large chunks
2 teaspoons water
4 ounces cream cheese (½ cup), room temperature
2 tablespoons heavy cream
2 tablespoons unsalted butter, softened, plus more for serving if desired
1¼ teaspoons fine sea salt
Chopped fresh parsley, for garnish (optional)
• Place the cauliflower in a large microwave-safe bowl and add the water. Cover the bowl tightly with plastic wrap and microwave on high for about 5 minutes, until the cauliflower is just fork-tender.
• Using a slotted spoon, transfer the cauliflower to a blender or food processor, being very careful not to transfer any water. Add the remaining ingredients and pulse until all the florets have been chopped into tiny pieces, then puree until smooth and thick, similar to mashed potatoes. The longer you puree it, the more velvety it will become.
• Spoon the mashed cauli into a serving bowl and top with additional butter if desired.
Garnish with chopped fresh parsley, if desired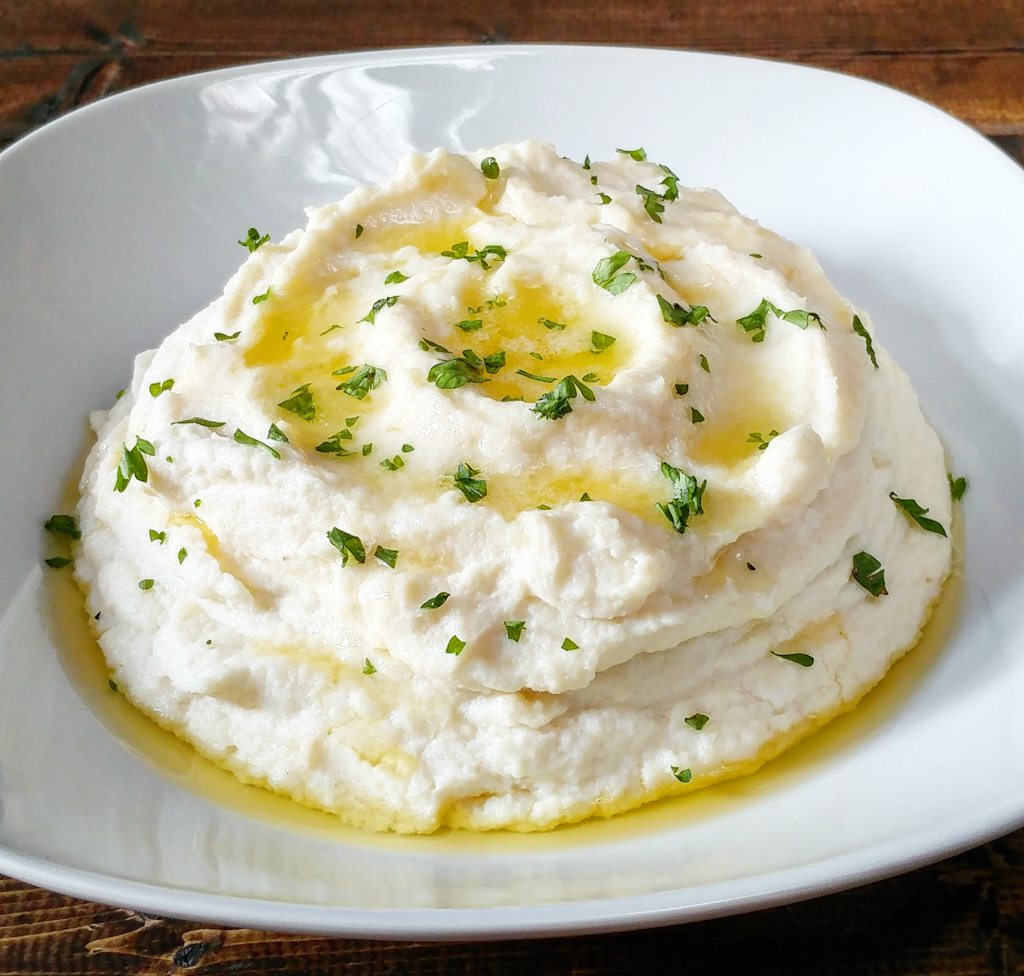 This is amazing all on its own or paired with anything you'd normally serve with mashed potatoes. I especially love it with Chicken Paprikash!
Also fantastic when smoothed into a casserole dish, topped with cheese and baked for 20 min at 350 then sprinkled with bacon and green onions!
Bonus points if you serve it with BBQ Bacon Meatloaf!!