This website contains affiliate links.
They help to support the site and keep my content free.
I have personally used and recommend everything linked and all opinions are my own.
**************************************
I'm currently on a cauliflower rice casserole kick so expect to see similar recipes in the future!
This came together from what I had on hand one night and it was so delicious that I had to share the recipe.
Feel free to substitute different meats and cheeses as you'd like 🙂
* Cheesy Jalapeno Chicken Cauli Rice Casserole *
1 lb cooked chicken
1 small onion
4 medium jalapenos, seeded (plus 1 sliced for top garnish if desired)
1/2 cup heavy cream
1 cup chicken stock
8 ounces swiss cheese, divided
1 – 10 ounce bag frozen riced cauliflower in steamable bag
Shred chicken into large chunks (or chop if preferred) while heating 2 teaspoons of oil/butter/ghee in a large skillet over medium high heat.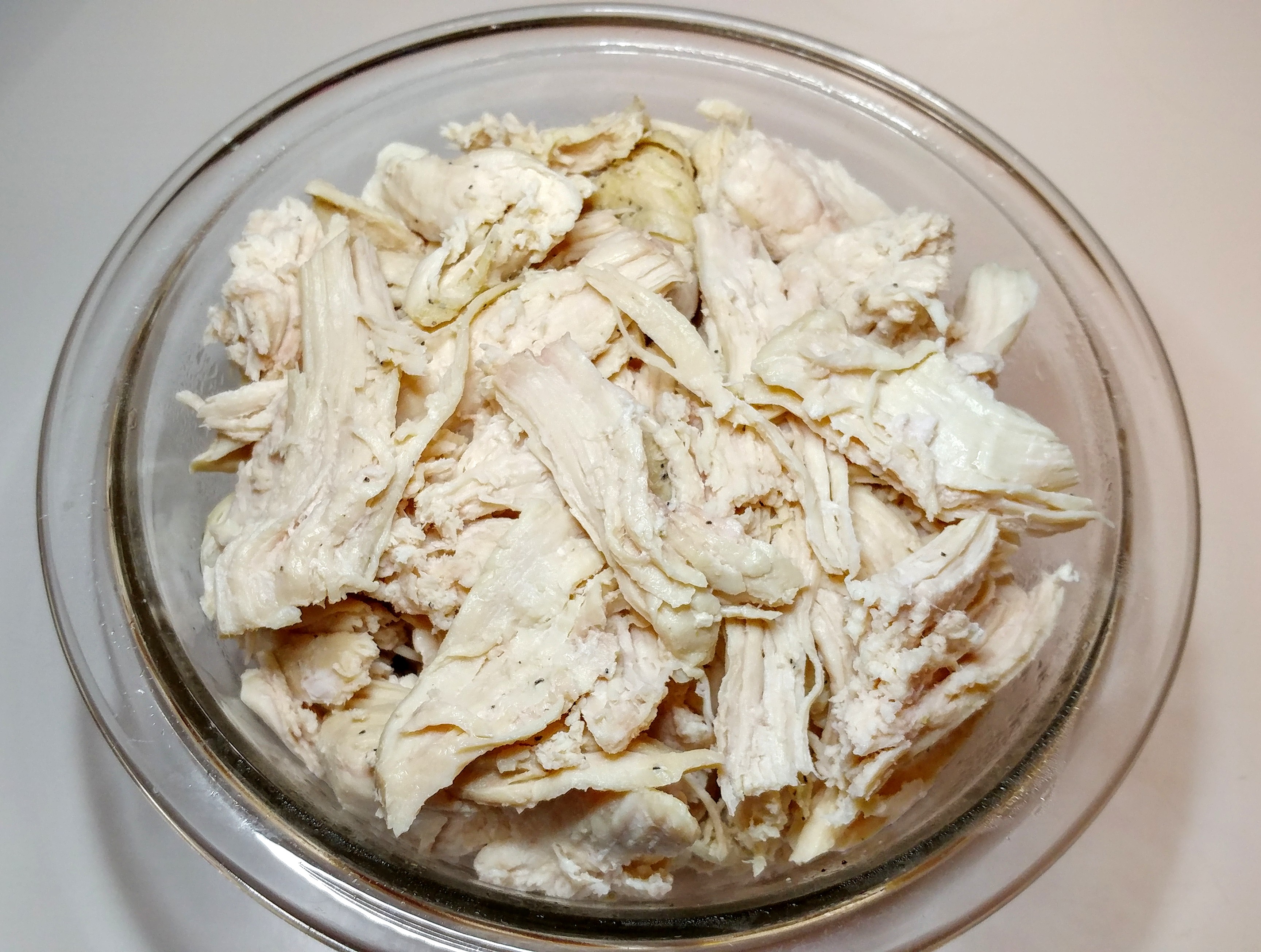 Add shredded chicken to skillet to heat thru and season to taste with salt, black pepper and garlic powder.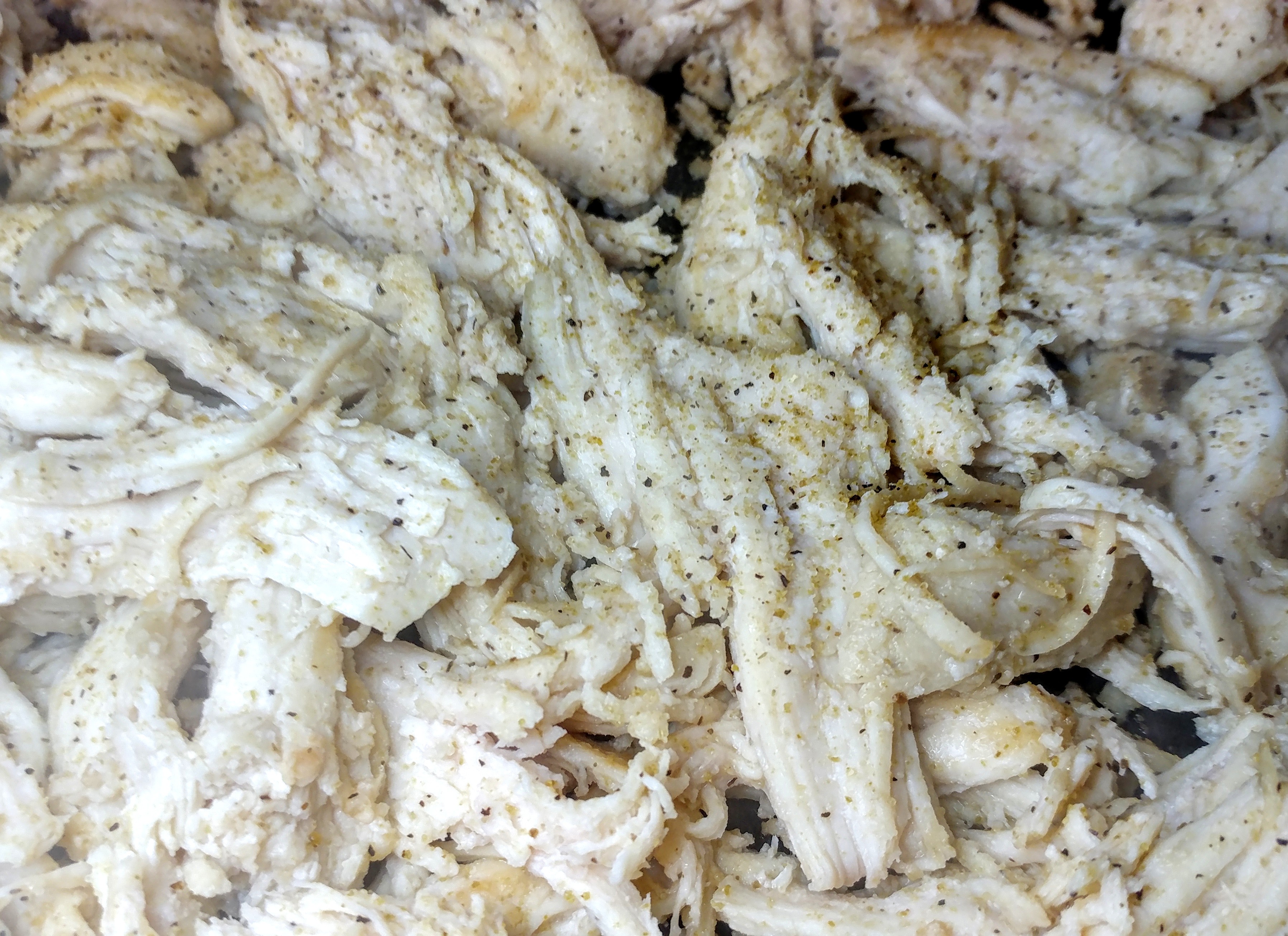 While chicken is heating, dice onion and jalapenos.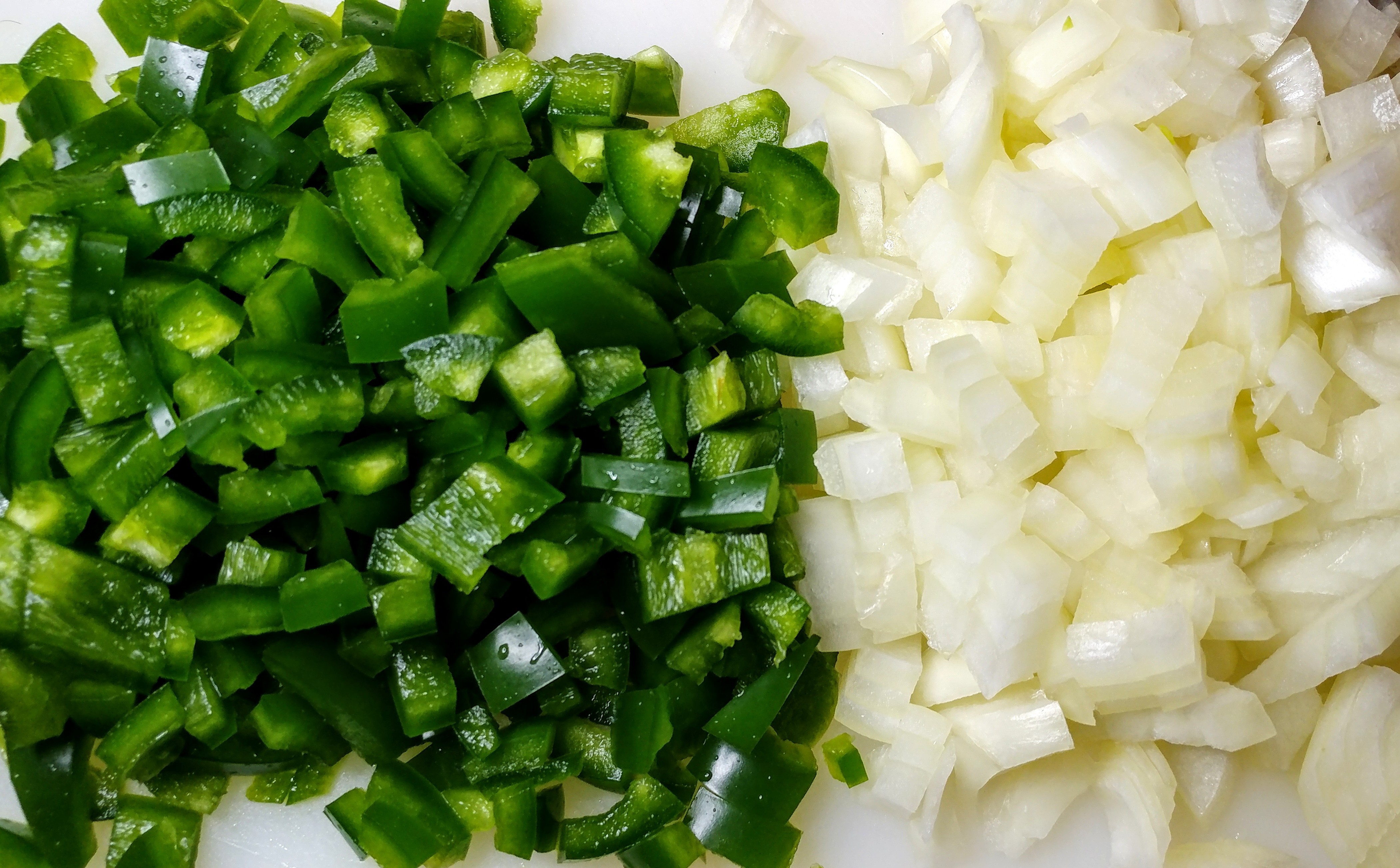 Once heated, remove chicken from skillet and set aside.
Add 1 tablespoon of oil/butter/ghee and saute diced onion and jalapenos until softened and lightly browned.
Season to taste with salt, black pepper and garlic powder.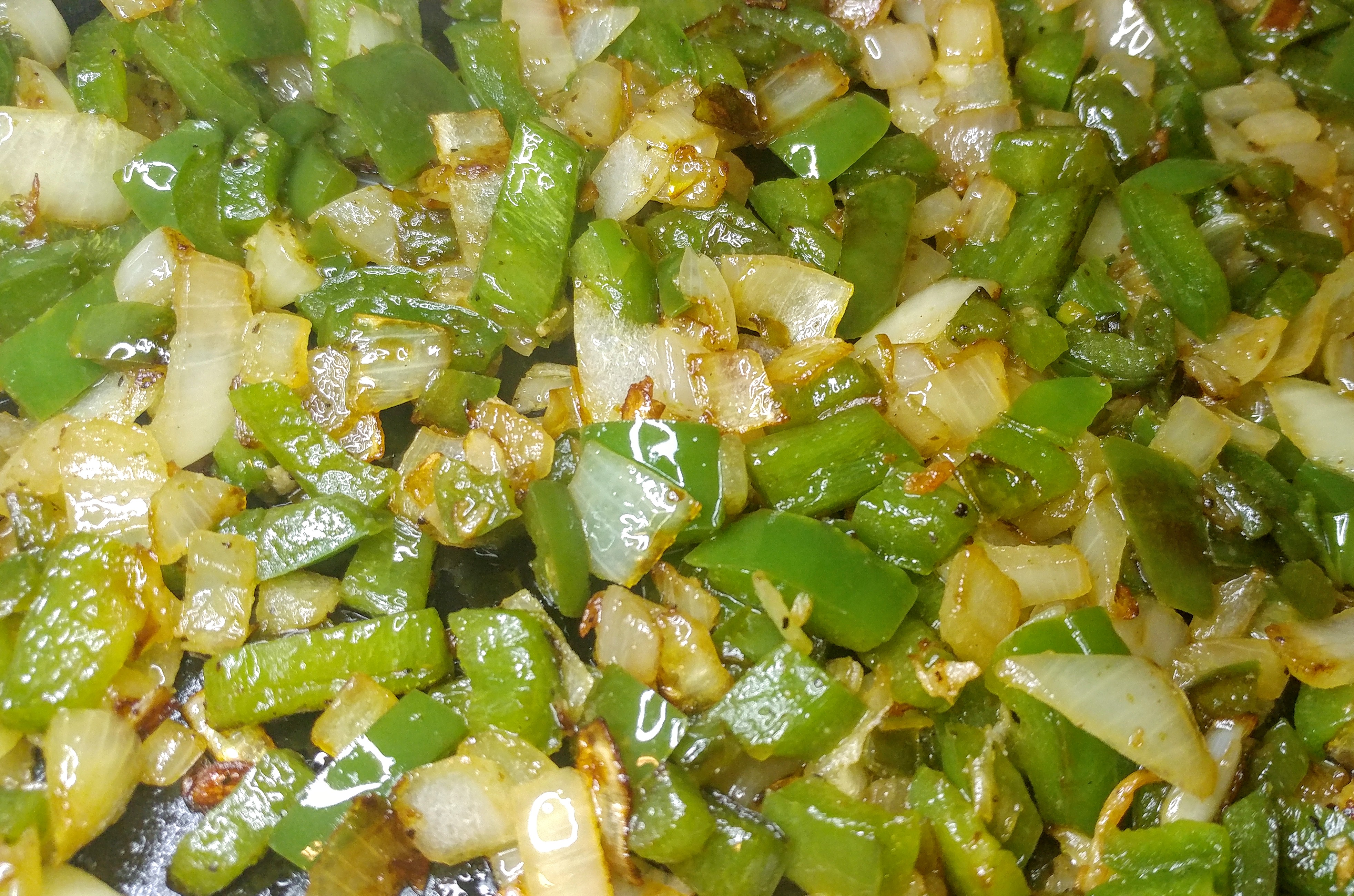 To the sauteed onion and jalapenos, add cream and chicken stock then reduce heat to medium.
Simmer sauce until starting to thicken and season to taste with salt, black pepper and garlic powder.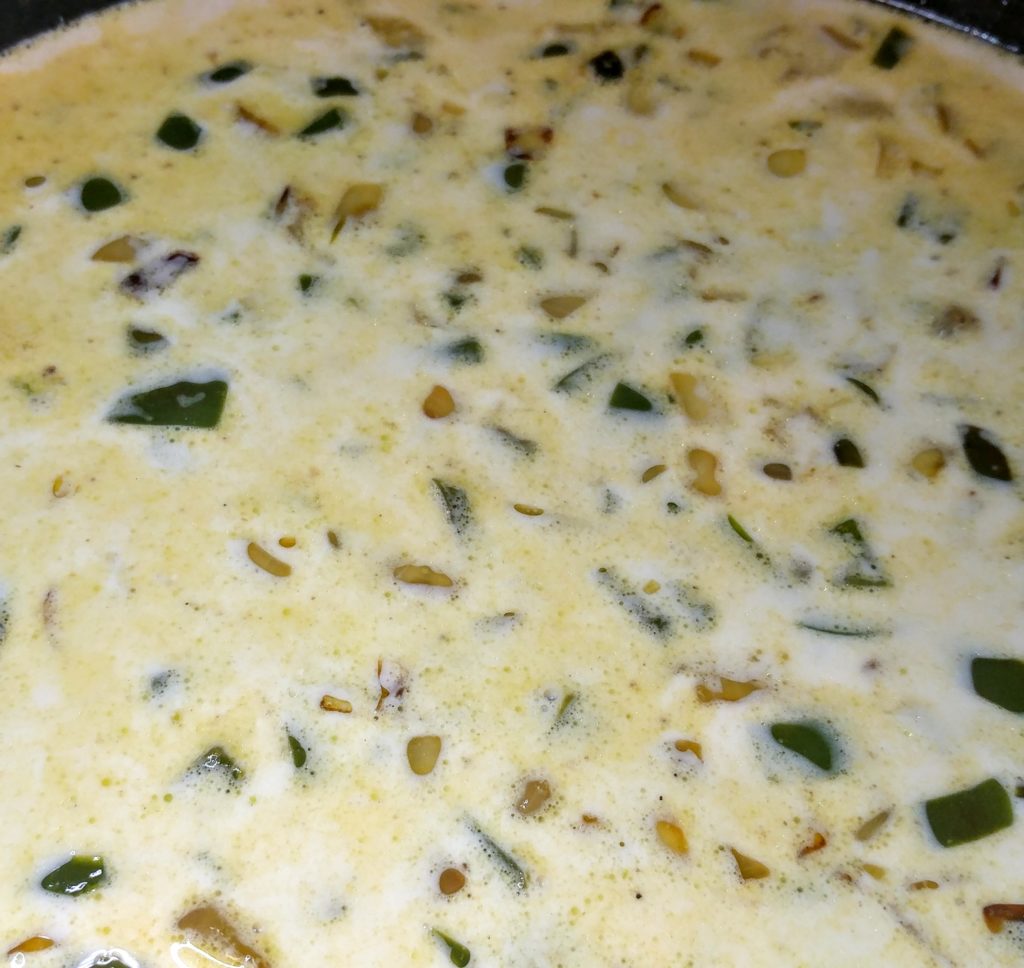 Add half of the swiss cheese and stir to melt into the sauce.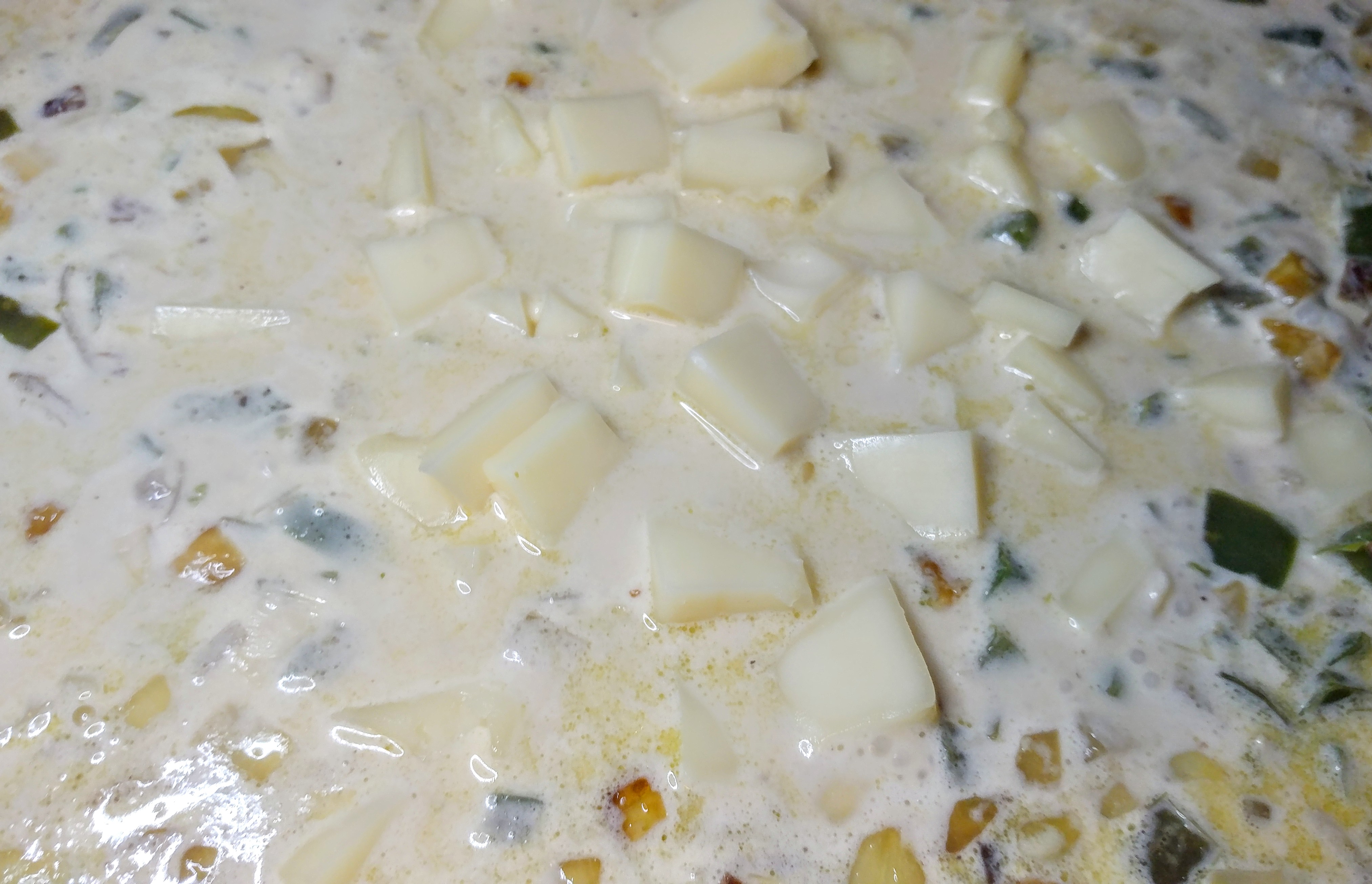 Steam cauli rice in bag for half the suggested time and add into the sauce, stirring to combine.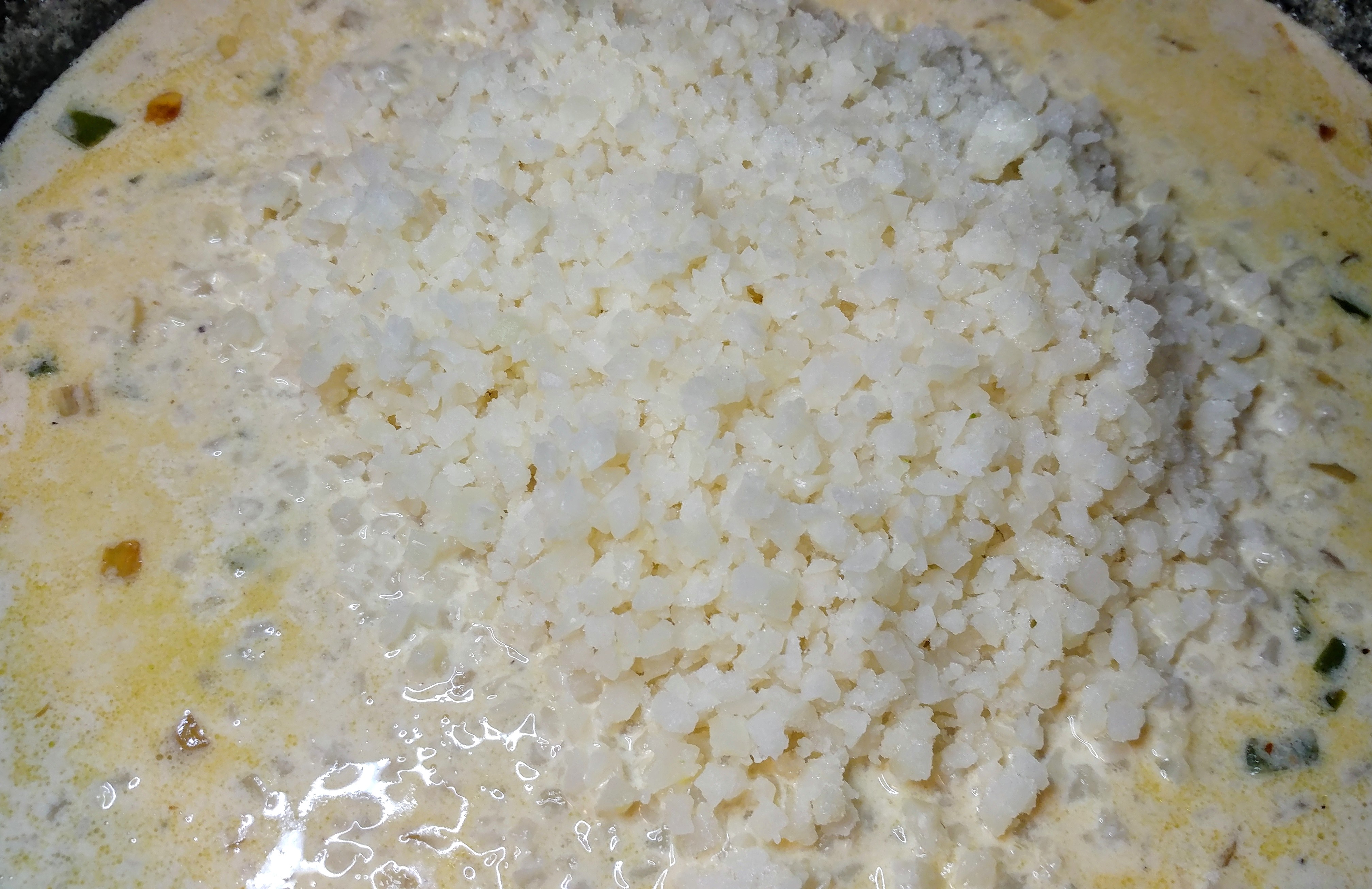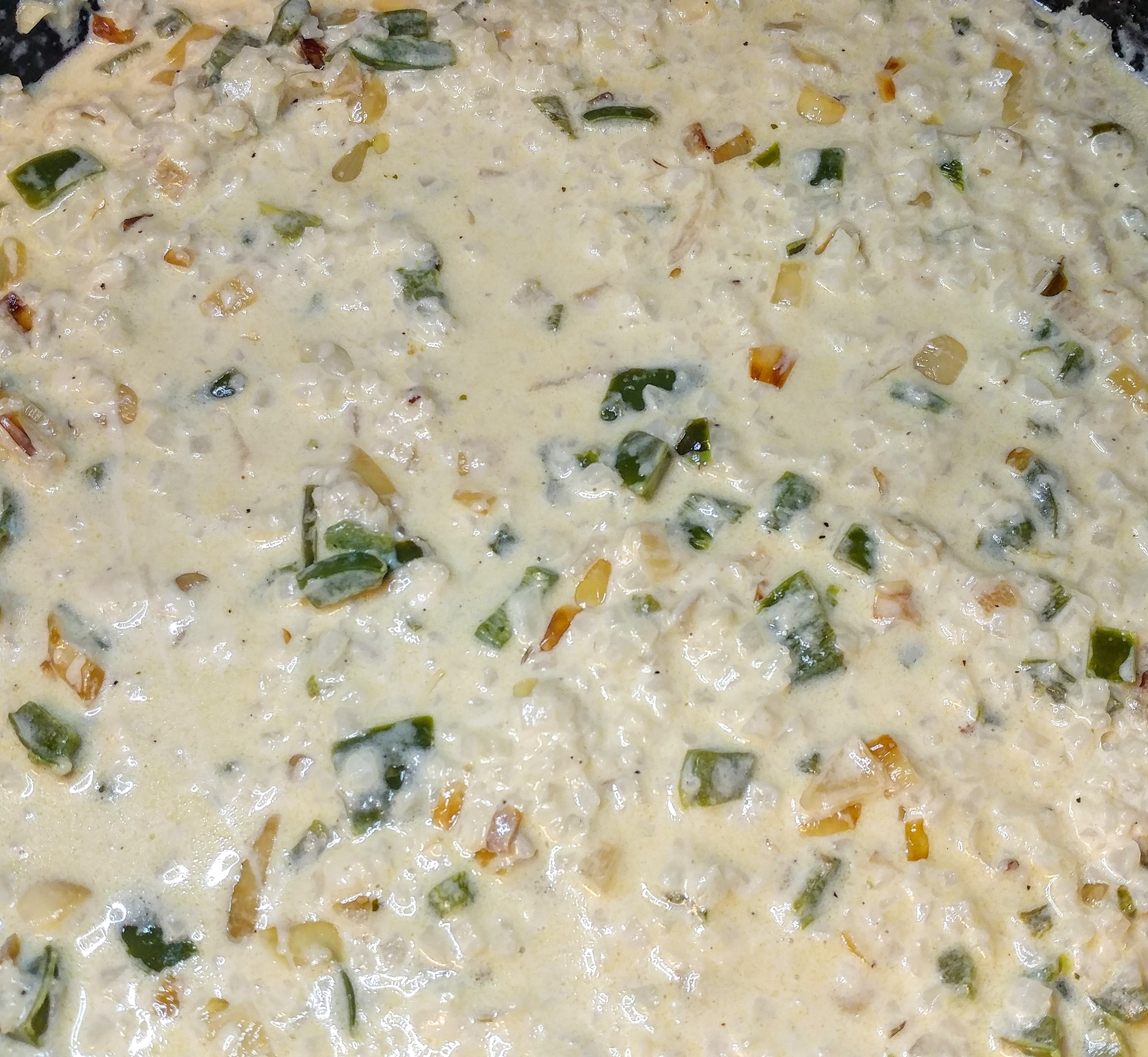 Add reserved chicken to the mixture and stir well. Taste for seasoning and add more as needed.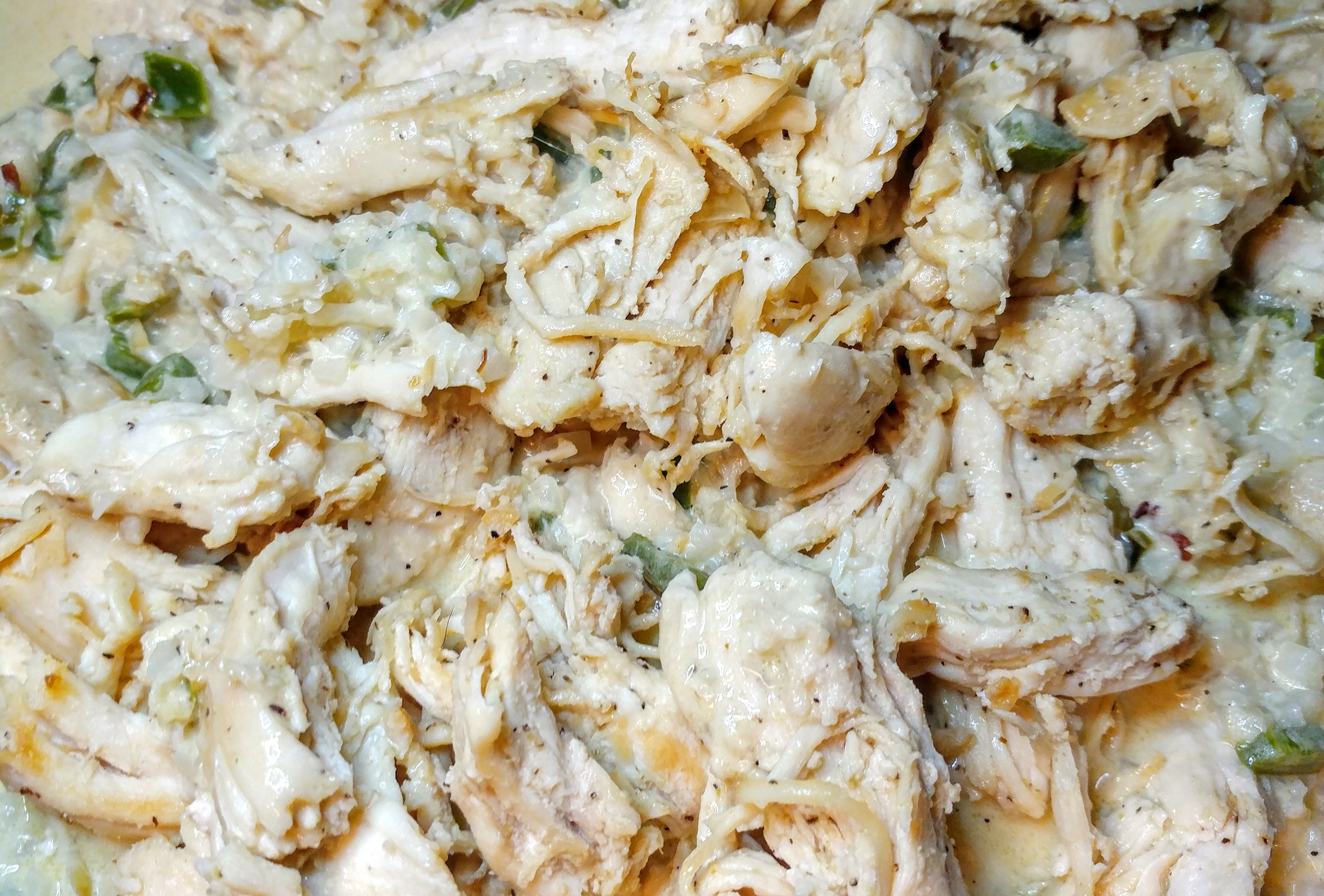 Top with remaining swiss cheese and sliced jalapenos if desired.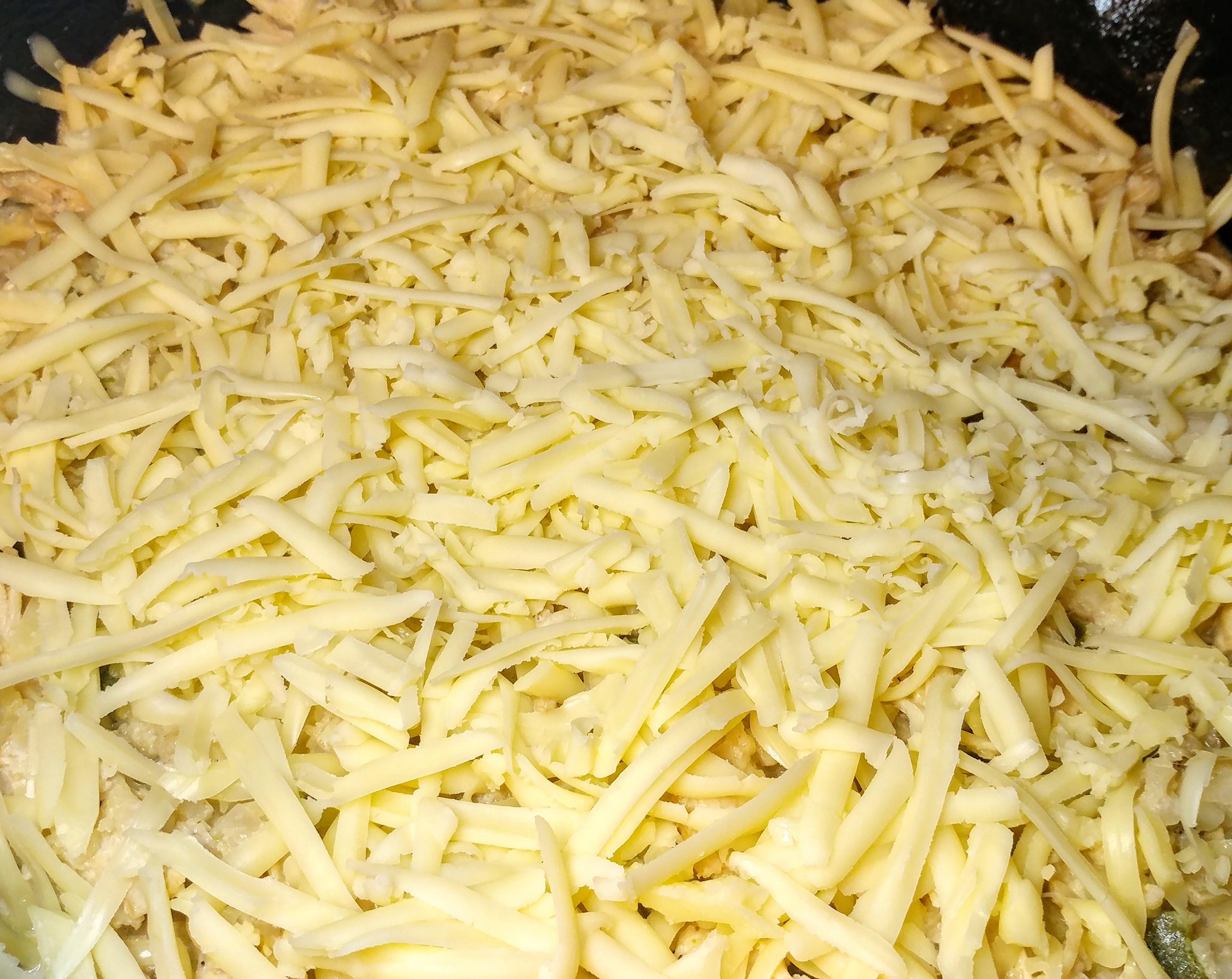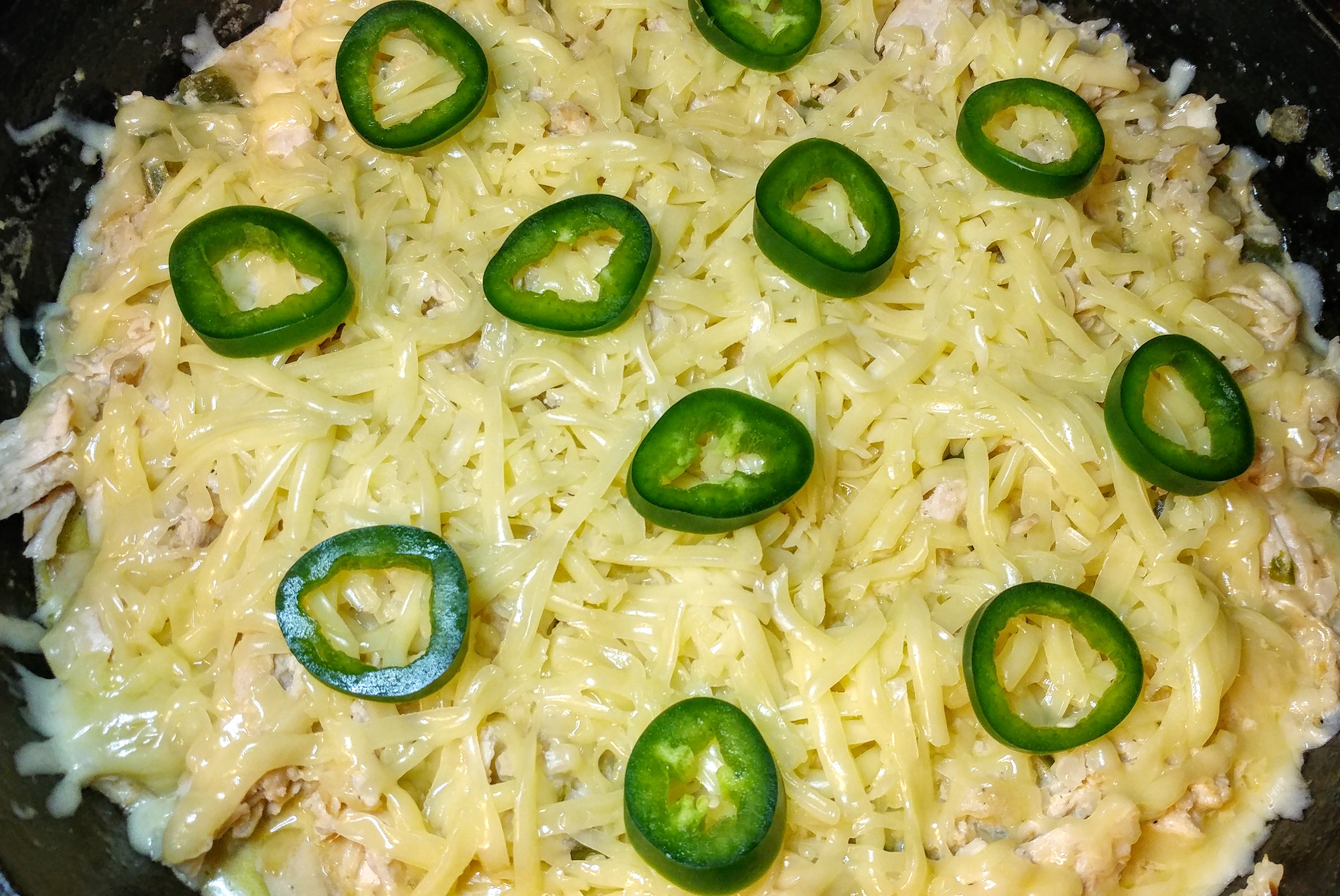 Bake at 350 degrees for 30 minutes or until golden and bubbly.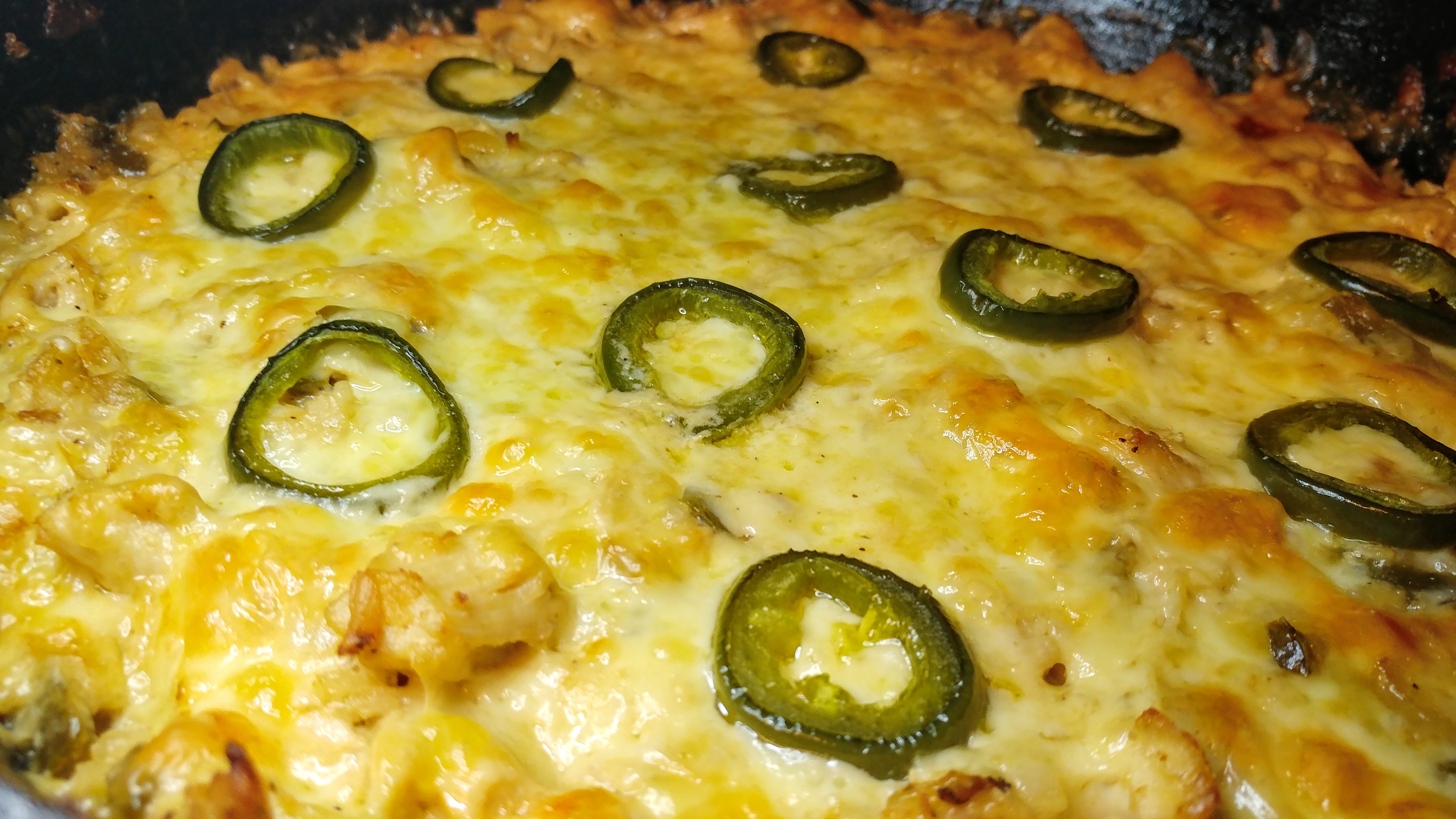 Serve immediately and refrigerate any leftovers.
This dish is perfect for meal prep – the longer it sits, the better it gets!
If you have an cast iron pan or oven proof skillet, this is a one pan meal – if not, just add completed mixture to a 9 x 13 casserole dish before topping with remaining cheese and baking.
Enjoy!