ROASTED BRUSSELS SPROUTS with BALSAMIC MAYO
Man, if I had a nickel for everyone converted to loving Brussels sprouts after trying them roasted…! It's a life-changing experience, even more so when they're dipped in this luscious balsamic mayo.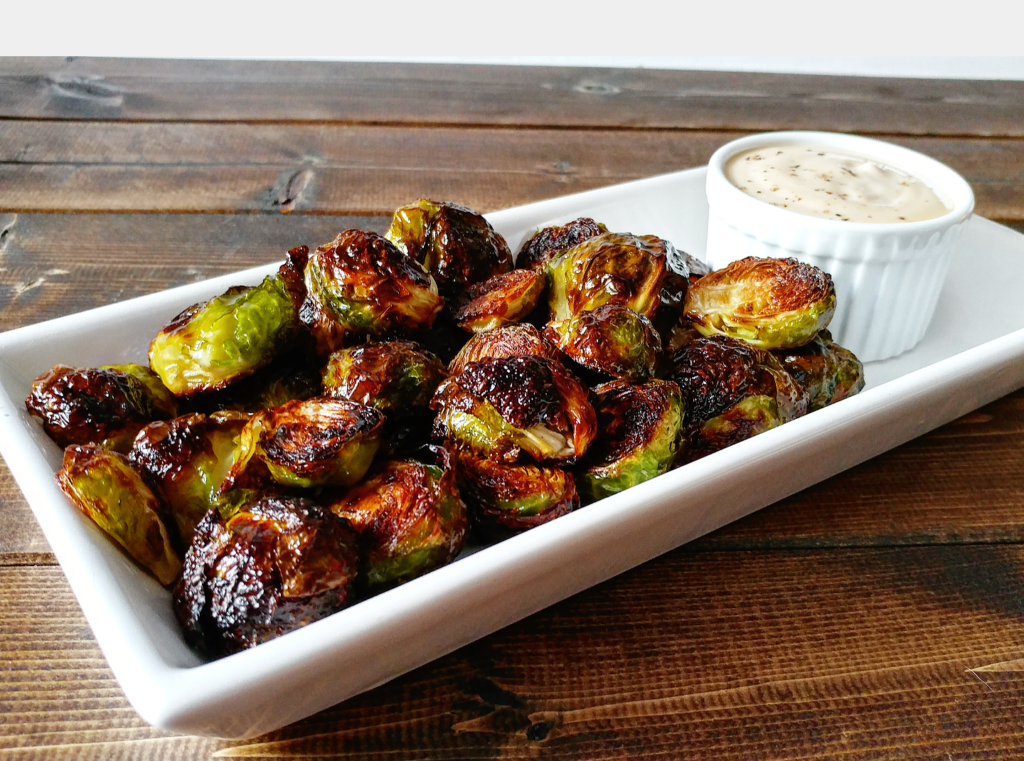 1 pound FRESH Brussels sprouts, trimmed and halved
2 tablespoons extra-virgin olive oil
¼ teaspoon fine sea salt
FOR THE BALSAMIC MAYO:
¼ cup mayonnaise
½ tablespoon balsamic vinegar
¼ teaspoon powdered blended erythritol-stevia sweetener
Pinch of fine sea salt
Pinch of ground black pepper, plus more for garnish if desired
• Preheat the oven to 450°F. Line a sheet pan with foil.
• Place the sprouts on the sheet pan, drizzle them with the olive oil and sprinkle them with the salt, then toss with your hands. Roast for 6 minutes, then shake the sheet pan to toss the sprouts and roast for another 6 minutes. The sprouts are ready when they are tender and deeply browned.
• While the sprouts are roasting, make the balsamic mayo: Whisk together all the balsamic mayo ingredients in a small bowl until combined. Sprinkle with fresh ground pepper, if desired.
• Serve the sprouts with the balsamic mayo on the side for dipping.
Note: It's important to use fresh Brussels sprouts in this recipe; frozen sprouts are too mushy and won't crisp properly.
This sauce is absolutely wonderful and goes great with just about anything, especially sliced tomatoes and even grilled sausages!