So excited to share this delicious recipe from my cookbook Keto For Foodies on National Frozen Custard Day!!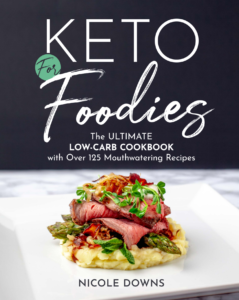 Keto For Foodies is available on Amazon and anywhere books are sold!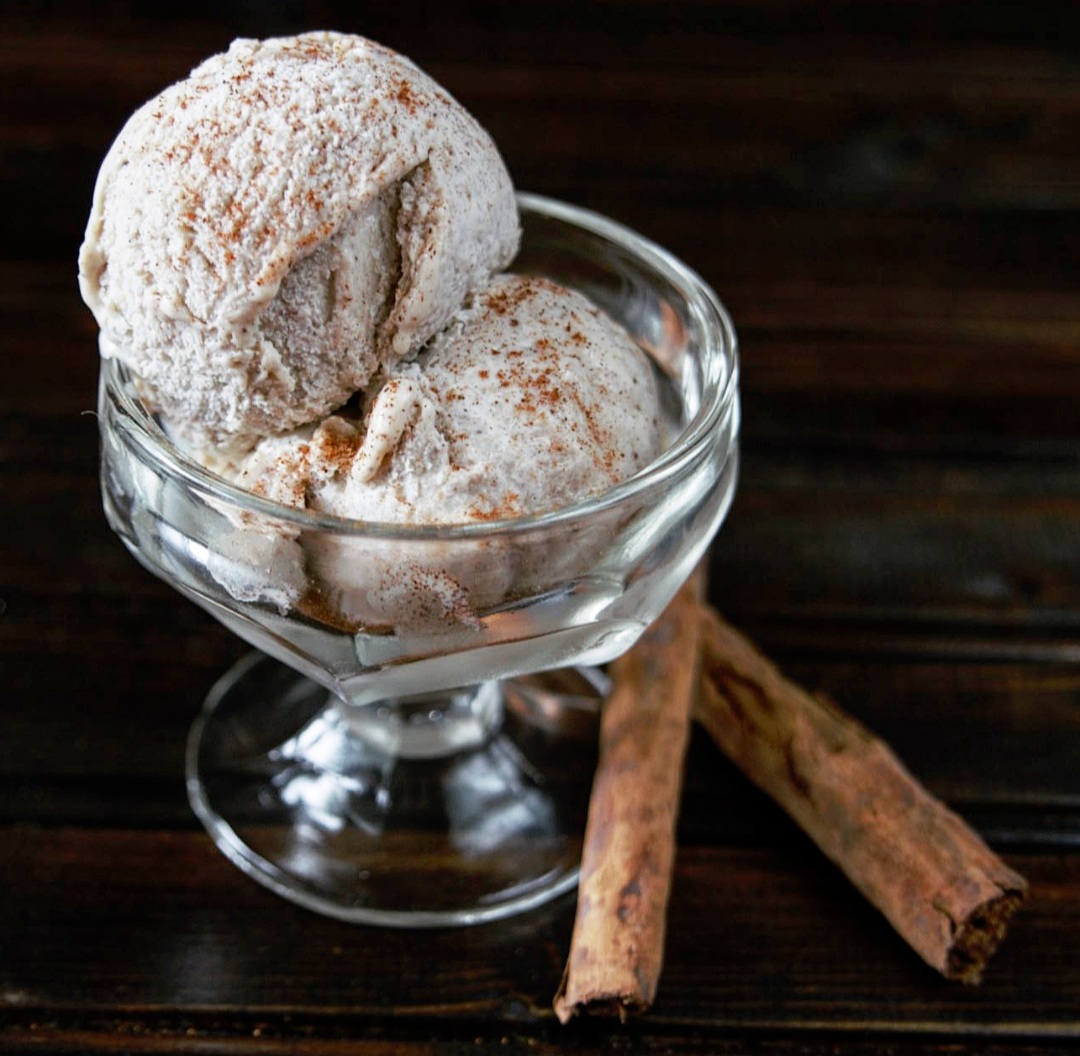 Frozen custard is so rich and creamy, and this snickerdoodle version is no exception.
It has cinnamon sweetness with a touch of salt, just like the cookie!
Snickerdoodle Frozen Custard
1½ cups heavy cream
1½ cups plain, unsweetened almond milk
¾ cup Pyure Organic Stevia Sweetener Blend, powdered
**** double amount of sweetener to 1½ cups if using a pure erythritol or allulose sweetener ****
1 teaspoon ground cinnamon, plus more for garnish if desired
½ teaspoon fine sea salt
4 large egg yolks
1 teaspoon pure vanilla extract
 Whisk together the cream, almond milk, sweetener, cinnamon, and salt in a medium-sized heavy-bottomed saucepan over medium heat and heat until the mixture comes to a light boil, stirring frequently.
Temper the eggs: Whisk the egg yolks in a medium-sized bowl until pale yellow, then slowly drizzle in a ladle of the hot cream mixture while whisking.
Whisk the tempered eggs into the cream and continue to cook, stirring frequently, until thickened, about 5 minutes.
Remove the pan from the heat and stir in the vanilla extract. Transfer the custard mixture to a large bowl, cover, and refrigerate for 2 hours.
Follow the manufacturer directions for your ice cream machine. Alternatively, transfer the mixture to a 9 by 5-inch loaf pan and cover with plastic wrap, then freeze until the custard is solid but scoopable, about 5 hours. (If you use a loaf pan, set it out for 15 to 20 minutes before serving so it's more scoopable.)
Garnish with ground cinnamon before serving, if desired.
Store in the freezer for up to 1 week.
Switch It Up:
To add mix-ins, freeze the custard to the soft-serve stage, about 2 hours. Then stir in your mix-in of choice, like my Chocolate Chips (page 302) or Chocolate Cookie Crumbs (page 304) from my cookbook, Keto For Foodies!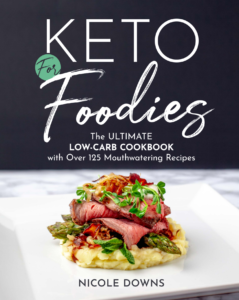 Serves 4
Per Serving – Calories 378 · Fat 38g · Total Carbs 4g · Net Carbs 3g · Fiber 1g · Protein 5g